FOR WHOM THE FAIR
We invite you to the fair:
SME enterprises and large enterprises
units of the sphere of science
START-UPs and young inventors
institutions and entities supporting or cooperating with science,
local governments
industrial associations and chambers
entities offering advisory, financial, etc. services
We invite representatives of the following industries:
Industry (industrial machinery and equipment, engineering, metallurgy, electrics and electronics, energy, textiles, construction);
Transportation and Logistics (Automotive, Aerospace, and Marine, Packaging, Storage, etc.);
Biotechnology, nanotechnology, chemistry;
Environment;
Health, medicine;
Sports, rehabilitation, recreation, physical education, tourism;
Food and food industry;
Safety and security;
Everyday items (jewelry, hobbies, decorations and design, games and toys, home, garden);
Services, consultancy, insurance, finance;
IT
ABOUT THE INTARG COMPETITION
INTARG® 2022 Competition
INTARG® exhibitors have the opportunity to submit the presented inventions and innovations (technologies, products and services) to the INTARG® competition, under which they will be evaluated by an international jury.
The main evaluation criteria for the presented solutions are: the level of innovation, market demand for a given product, comparison with global counterparts, the level of technical readiness of TRL, the possibility of implementation and commercialization, economic and social effects, etc.
Awards
The international jury will award the following prizes:
Grand Prix INTARG®
The Best Foreign Invention
Award of the Chairman of the International Jury
World Intelectual Property Organisation - WIPO Awards 
Platinum Awards - for the best inventions/innovations in their category
Diamond Awards 'Pro Societas Bono'
Awards for a solution with a high level of technological readiness TRL
Gold, silver and bronze medals
There will also be awards and distinctions founded by honorary patrons, partners and foreign delegations.
The INTARG® trade fair is also a great opportunity to officially announce the results of the 20th edition of the INNOVATION LEADER® competition and the 17th edition of the YOUNG INVENTOR competition.

The final gala of the 15th Edition of the International Invention and Innovation Show INTARG® 2022, with the announcement of the results of the competitions, will be held on May 12, 2022. The results will also be published on the Event's website and the organizers' Facebook.
FAIRS IN NUMBERS
The Intarg® International Invention and Innovation Fair has been enjoying great popularity among exhibitors and visitors for many years. Since 2006, the fair has attracted innovation enthusiasts from all over the world.
The XIV edition of INTARG® 2021 ONLINE, despite the ongoing pandemic, gathered:
| | | | |
| --- | --- | --- | --- |
| Number of exhibitors | Number of inventions | Number of countries | Number of visitors |
| 102 | over 300 | 19 | 1500 |
The XIII edition of INTARG® 2019, despite the ongoing pandemic, gathered
102 Exhibitors from 16 countries of the world: Saudi Arabia, Bosnia and Herzegovina, Hong Kong, Indonesia, Iran, Yemen, Canada, Morocco, Poland, Romania, Sweden, Ukraine, USA, Thailand, Taiwan, Vietnam
over 300 inventions from various fields and sectors
over 40 international jurors
Guests from 20 countries
1500 professional visitors registered during the Fair itself. The online formula of the Fair and free use of materials posted on the Event website (about exhibitors and their inventions / offer, awards won, films, presentations, etc.) make it possible to promote the Exhibitors' offer for many months after the end of the Fair, until the date of their next edition .
22 media agencies serving the event
20 high-ranking Polish and international institutions and organizations supported the event
Awards: gold, silver, bronze medals, 12 platinum awards, 6 'pro societa bono' diamond awards, Grand Prix, awards of IFIA, WIIPA, Polish Ministry of Investment and Development, Ministry of Science and Higher Education, Ministry of Agriculture, Patent Office, National Center for Research and Development, Polish Federation of Engineering Associations and many others.
HOW TO ORDER A STAND
To order a stand, send an email to the following address: a.passia@haller.pl
In response, we will send you an application form to be completed.
Contact regarding participation in the Fair: tel. +48 690 096 223, e-mail: a.passia@haller.pl
Hotels
Below are the hotels which have offered preferential accommodation prices for INTARG Guests.
Hotel Mercure Katowice Centrum
Hotel Mercure Katowice Centrum is the newest hotel in Katowice, opened on 1st September 2021.
We are located in the very center of Katowice, at Mlynska Street, next to the main railway station.
The hotel is a modern, newly built facility of 4 star standard, strongly referring to the green transformation of Katowice.
We offer comfortable interiors in pleasant colors, referring to the colors of the earth. The hotel uses many pro-ecological solutions (including 'green' walls of the building made of living plants that filter the air and are watered by rainwater, energy obtained from photovoltaic panels, charging stations for electric vehicles in the parking lot, etc.).
We have 268 rooms, Winestone restaurant, bar, 2 conference rooms, gym located on the 9th floor of the hotel with a beautiful view of the city.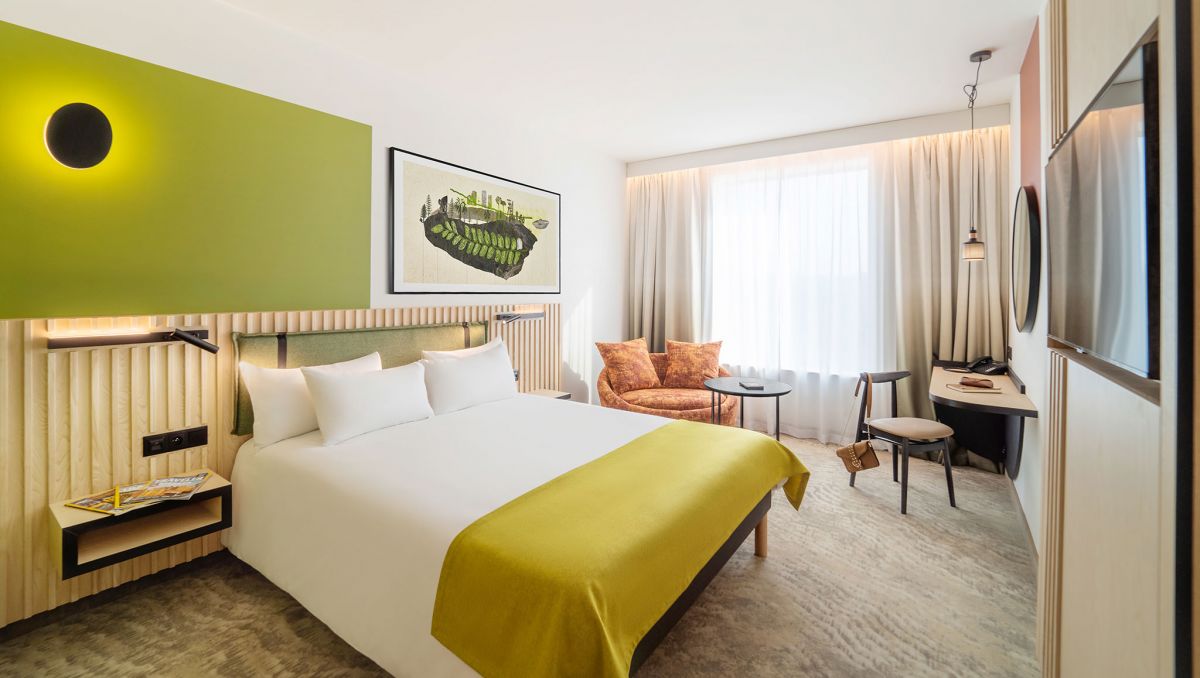 Hotel Vienna House Easy

Katowice is a hospitable city in Upper Silesia that stands out for its dynamic economic development. The Vienna House Easy Hotel Katowice skillfully combines these advantages. It is a colourful, modern property that offers ideal conditions for business travellers and visitors to Spodek or the International Congress Centre in Katowice. It is also worth staying here for the excellent cuisine.
Prices

Single room -

359,10

PLN ~ 78 €

Double room - 431,10

PLN ~ 93,7 €


Room reservation - attachment to download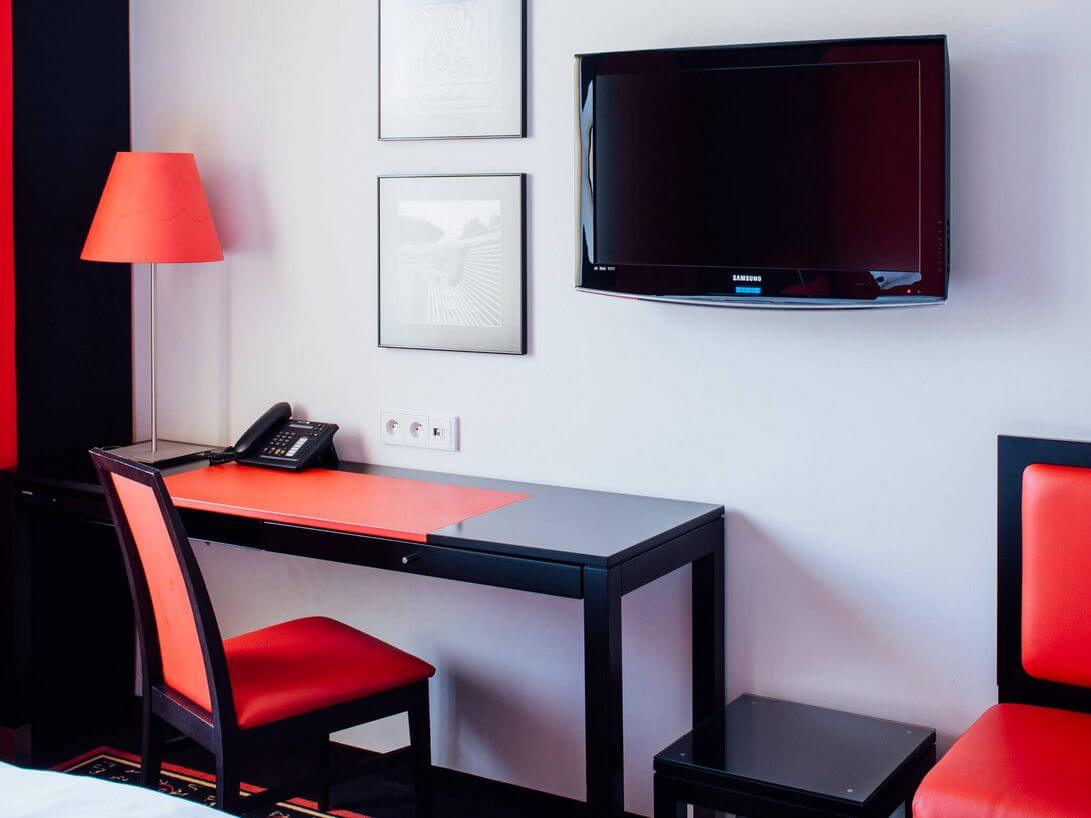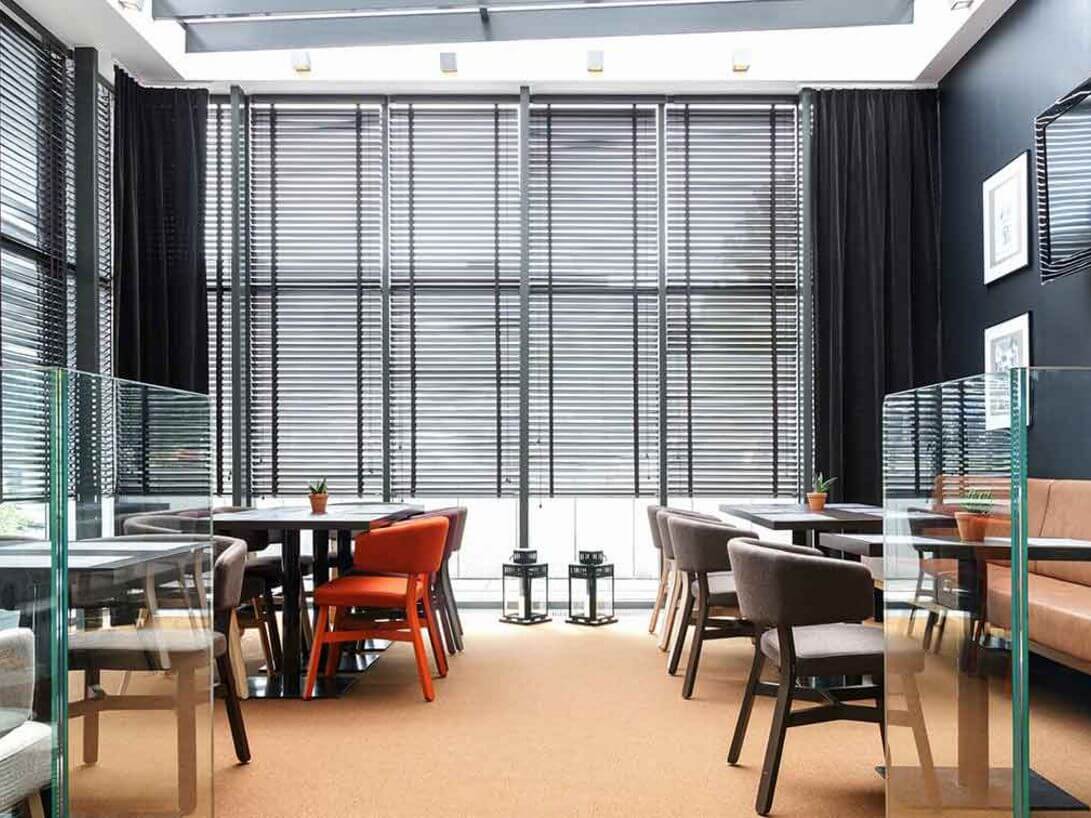 Hotel Best Western Mariacki
Prices

Single room -  PLN ~  €

Double room - 

PLN ~  €


Room reservation - attachment to download
HALL PLAN
The Hall Plan will be updated soon.
TECHNICAL INFORMATIONS
The information regarding technical details of stands on INTARG 2022 will be updated soon.
Terms and Conditions
INTARG® FAIR PARTICIPATION REGULATIONS 
I
General provisions and application principles
The following definitions apply:
Organiser – EUROBUSINESS-HALLER in Katowice The Partner - Foundation Haller Pro Inventio
Premises – International Convention Centre in Katowice
Exhibitor– the entity to whom the Organiser is providing the exhibition space for the booth,
Conference attendant - person attending a conference
Organiser of conference, panel - entity to whom the Organiser provides conference space to organise their own conference or panel
Lecturer - entity or person to whom the Organiser leases the conference space for the purpose of giving a lecture or presentation.
Exhibitors, Co-exhibitors, organisers of conferences, panels, lecturers, hereinafter jointly referred to as 'Participants' are obliged to observe terms and conditions in these participation regulations
3.Provisions in these Fair participation Regulations are an integral part of the Application-Agreement and jointly constitute the agreement for lease of premises and rendering of additional services, executed by and between Organizer and the Participant.
The precondition of participation in Fair is filling in by the Exhibitor/Participant of application form (INTARG Fair Participation Agreement) and signing it by the person authorised to represent the Company and sending such form to Organiser. Signing of the INTARG Participation Application-Agreement between Exhibitor/Participant and Organiser obligates such Exhibitor/Participant to effect payment, as follows:
a) advance payment of 50% the amount due to ordering of exhibition space, booth development, any additional furnishing, registration fee, conference space.
b) remaining 50% of the due amount of the order, two weeks prior to the commencement date of INTARG Fair at the latest.
All payments shall be wired to the bank account of Eurobusiness - Haller with GETIN Bank O/Katowice, account no. 41 1560 1108 0000 9060 0019 3354; wire transfer shall transfer titled 'TARGI INTARG'. Following the crediting of the account specified above, Organiser shall issue to Exhibitor/participant corresponding invoice for participation in INTARG Fair.
All Exhibitors/Participants are obliged to register on INTARG Fair website: intarg.haller.pl.
All conference participants are obliged to register their participation in a conference (see the program of fairs/conferences).
II
Rights and responsibilities of Exhibitor/Participant
 
Exhibitor/Participant is obliged to take occupation of the space indicated to him by Organiser and to use ID tag issued to him by Organiser.
Unloading and loading of equipment, goods, exhibits should be performed at such times as agreed with Organiser and should not cause any disturbance to normal operation of Premises.
Exhibitor/Participant is not allowed to dismantle his booth during the Fair, die to the safety of others.
Exhibitor/Participant is obliged to observe OH&S and fire safety regulations, Premises Regulations, orders and recommendations by relevant services, in particular Police, Fire Brigade and Rescue services.
All persons entering Premises may be subject to inspection. Persons whose appearance or behaviour gives grounds to suspicions with regard to their being under the influence of alcohol or other psychoactive substances shall not be permitted to access Premises.
Exhibitor's/Participant's right to lease the space may not be transferred onto any other person or entity without the consent of Organiser and effecting corresponding payments. Exhibitor/Participant shall be liable for actions of all Co-exhibitors.
Exhibitor/Participant is entitled to exhibit his products solely within the limits of his booth, provided that such products do not obscure adjacent goods. Furnishing of the booth shall not cause any interference with booth walls and frame, or equipment provided by Organiser. Light or acoustic advertising is permitted solely against knowledge and consent of Organiser.
Exhibitor/Participant may not use fair space to ends incompatible with its properties and designation, and should not go beyond the normal use of such space.
Information and advertising materials used by Exhibitor/Participant during Fair may not contain defamatory, provocative, racist content, and may not infringe on personal rights, religious feelings or human dignity of people.
Each Fair Participant should behave in the manner consistent with principles of personal culture and social norms, without inhibiting [...]
The following is prohibited in Premises:
running commercial operations, distributing flyers and other advertising materials, as well as holding rallies and collections without the consent of Organiser;
leaving exhibits, such as machinery or equipment, in such condition that they might be started without authorization;
leaving flammable substances without protection;
bringing to Premises of alcohol, psychoactive substances as well as firearms and other dangerous objects;
bringing to Premises of animals;
smoking outside areas designated for such purpose;
littering.
Exhibitor/Participant undertakes to provide access to fair space occupied by him on any request of entities authorised to perform inspections.
Exhibitor/Participant is not permitted to use the visualisation of Premises of its logo for commercial purposes without the consent of Organiser; in particular he should not undertake or withhold from informational, promotional, advertising actions that might suggest that he is the official sponsor, partner, supplier of in any other way affiliated with [...]
Organiser shall consent to free of charge use by Exhibitor/Participant of photographic images and audio and video recordings illustrating participation in fair for informational and promotional purposes. Such consent shall cover, in particular, such fields of exploitation as advertising folders, flyers, posters, websites, media. Participant undertakes that
materials produced using photographic images or recordings referred to in the first sentence shall be made in professional and aesthetic manner and shall include adequate description and the name of specific Fair.
The use of Organiser trademarks (in particular Organiser logo, INTARG Fair logo) in materials referred to in cl. 14 shall require separate written consent of Organiser and approval by Organiser of graphic design or video file using such trademark.
Information and advertising materials used by Exhibitor/Participant during Fair may not contain defamatory, provocative, racist content, may not infringe on personal rights, religious feelings or human dignity of third parties, or the brand of Organiser, Premises and Fair.
Exhibitor/Participant undertakes to obtain by himself consents for free of charge use of photographic or video images of Participants and other Exhibitors in fields of exploitation as desired by Exhibitor/Participant.
16.In the event of third parties raising any claims vis-a-vis Organiser or imposing on Organiser or on his affiliates any sanctions in connection with (14)-(17) above, Participant shall be obliged, as per Organiser's discretion, either to pay Organiser a specific sum of money to cover such claims, sanctions and related costs, or other damages suffered by Organiser, or to undertake other measures in order to remedy adverse effects to Organiser, including directly for the benefit of entities raising such claims or demanding such sanctions.
During Fair, Organiser Owner or Operator of Premises may hold photographic sessions; participation in Fair involves giving consent to use of the following in informational and promotional materials:
an image of each Exhibitor/Participant (in the event of employees, co-workers, accompanying persons participating on behalf of Exhibitor/Participant or third parties - he shall be obliged to seek consent of such persons, and in the event of such persons raising claims, to take the role of Organiser, Owner or Operator of Premises and take over all liabilities);
Trademarks and industrial design presented during [...]
The Exhibitor / Participant has the right to cancel participation in the fair only 45 days before the commencement. Cancellation results in the forfeiture of the advance payment, ie 70% of the order fee.

 

Cancellation of participation in a period shorter than 45 calendar days before the start of the Fair results in the necessity to pay 100% of the order fee, resulting from the costs incurred by the Organizer.

 

The date of resignation shall be the date of receipt of the resignation in writing (registered letter).
III
Material liability safety of Exhibitor/Participant 
Participant takes full liability for damages due to operation of his machinery and work of his employees during preparation, during fair and during dismantling of exposition/presentation.
Exhibitor/participant shall incur the cost and the risk of delivery, transport, transhipment, installation and dismantling of exhibits and other materials presented during Fair.
Exhibitor/Participant shall be liable for the condition of furnishing, and in the event of damaging or losing any element of booth or furnishing, he shall reimburse its cost as quoted by [...]
All temporary development and electrical infrastructure should be designed and executed pursuant to provisions of applicable laws, in particular as regards fire safety and evacuation, by duly licensed and certified persons
All components of scenography/furnishing used by Exhibitor/Participant
have to be attached with up-to-date certificates of fire resistance for materials they are made of, the minimum grade being 'slow burning'; such certificates have to be issued by research institutes seated in Poland or in European Union.
In addition, it is permitted to use materials that had been fire-proofed, which was documented by assigning the aforementioned fire resistance level.
It is prohibited to use components of scenography made of materials which when in fire emit release very toxic products or heavy smoke, even if he had been fire-proofed (impregnated).
It is prohibited to hang textiles or other materials under the ceiling, due to the risk of reducing the effectiveness of sprinkler systems or fire detection systems.
Components of scenography and temporary development may not obscure designations of entrances and exits, nor inhibit access to fire fighting measures (extinguishers, hydrants) installed in foyer or fire alarm pushbuttons.
Erection of scenography and engineering equipment may not reduce the clearance of passages.
All wiring used to install additional lighting systems has to be secured so that they do not pose risk to public, and temporary electrical systems have to be executed by qualified workers.
Using any flammable or pyrotechnic materials is subject to Organiser consent. Such materials must be attached with certificate (issued in Poland or in EU) admitted to indoor use and defining conditions of such use.
Using cars, motorcycles or other equipment (in particular accompanied by electrical systems) fitted with a fuel tank for decoration is subject to Organiser consent.
Exhibitor/Participant is obliged to report to Organiser his intention to display heavy oversized exhibits.
Exhibitor/Participant shall be liable for any damages or losses caused during Fair, including during installation and dismantling
IV
Rights and responsibilities of Organiser 
Organiser reserves himself the right not to grant permission to displaying of exhibits that he should considered as dangerous, without any compensation to Exhibitor/Participant.
Components of development and furnishing of booth not removed and left alone without Organiser knowledge and approval shall be considered as abandoned property; Organiser shall accept no liability for such abandoned property.
Organiser shall not be liable for any losses due to cancellation or rescheduling of Fair dates for reasons outside Organiser's control.
Organiser shall not be liable for any theft, damage or destruction of Exhibitor's/Participant's property during Fair, and during installation and dismantling. Organiser shall ensure security during closing hours of Premises hosting an event. Exhibitors/Participants are encouraged to insure their property.
Organiser shall not be liable for delays outside of his control and due to circumstances of Force Majeure, or government initiatives, or [...]
Organiser shall not be liable for accidents, losses, theft or damage to Exhibitor/Participant property, irrespective of their cause.
Organiser reserves himself the right to cancel the Fair. In such case Organiser shall return all amounts paid by Exhibitor/Participant. Organiser further reserves himself the right to reschedule the date of Fair for reasons outside of his control.
Organiser reserves himself the right to prompt intervention or break the Fair, should he determine infringement in fire safety regulations or any other safety regulations.
Organiser shall not be liable for any mistakes or omissions in contact data or information in the Fair folder or any such materials provided to him by Exhibitor/Participant.
V
Personal Data processing and Personal Data Controller
 
Personal Data Controller processing Personal Data of Exhibitors/Participants provided in the INTARG Fair registration process is 'Eurobusiness' Maria Barbara Haller De Hallenburg-Illg, ul. Obroki 133, 40-833 Katowice. Personal Data Controller may be contacted at email address: kontakt@haller.pl.

Exhibitors' personal data will be processed on the basis of art. 6 sec. 1 lit. b GDPR, for the purpose necessary to perform the contract of participation in the Fair, and in particular to publish the personal data provided on the Data Administrator's website, in the press, on internet portals and in the printed catalog of Exhibitors. If the Exhibitor applies for a competition organized by the Fair, the data will be provided to the jury members of the Competition jury for the purposes necessary to evaluate the solutions submitted by these jurors, and in particular to enable the jurors to contact the Exhibitor.

Participants' personal data will be processed on the basis of consent (signed by the registration staff for participation in the Fair), pursuant to art. 6 sec. 1 lit. a GDPR, for the purpose necessary to participate in the Fair.

Recipients of Personal Data of Exhibitors/Participants shall be entities whose services shall be used by Personal Data Controller for the purpose of organisation and promotion of INTARG Inventions and Innovations Fair, in particular editors of magazines, Internet portals and other media partners and public entities - pursuant to provisions of applicable law.
Personal data of Exhibitors shall be stored for the term of the executed agreement and removed after expiration of the corresponding claim reporting period.
Personal Data of Participants shall be stored until such time as the reason for their collection expires or until the permission to process such Personal Data is cancelled.
Exhibitors/Participants shall be entitled to demand that Personal Data Controller provides access to, possibility to rectify, remove, restrict processing of their Personal Data, and to object to processing of their Personal Data.
Exhibitors/Participants shall be also entitled to raise complaint to the President of Personal Data Protection Office, should they consider their Personal Data as being processed contrary to provisions of applicable regulations.
Provision of Personal Data is voluntary, but necessary for the purpose of participation in INTARG Inventions and Innovations Fair.
 VI
Final provisions
 
Any matters not included in this Agreement shall be subject to regulations of the Civil Code.
Signing of INTARG Fair Application Form confirms the acceptance of INTARG Fair Participation Regulations